DuPuy Metal-on-Metal
Hip Replacement Injury Lawsuit
Attorney Liz Dudley is a Former Nurse
who is Ready To Fight For Your Compensation
DuPuy Metal-on-Metal Hip Replacement
A recall was issued for the DuPuy ASR XL Acetabular System and the AR Hip Resurfacing System metal-on-metal hip replacement devices in August, 2010. DuPuy Orthopaedics and Johnson & Johnson, their parent company, issued that recall because of the revision surgery rate was higher than that of similar devices. DuPuy stated that for every eight patients who received their hip replacement, one had to have revision surgery within five year. That exceeded the acceptable failure rate of 5%.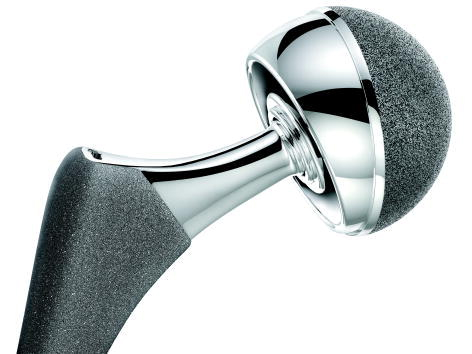 There were multiple problems with the devices. Patients reported that their experiences included pain, swelling, and difficulty walking. These symptoms could have been caused by a number of issues:
Metal debris. The new cup and ball of the hip replacement device can lead to complications. The metal on metal friction created when the patient moves their legs causes tiny pieces of metal debris to spread around the hip area. The type of debris created depends on the material from which the device is made. In metal on metal devices, the material is usually cobalt and titanium. This can lead to metallosis, an excessive exposure to metal, resulting in pain in the surrounding tissue and a high metal count in the blood.

Loosening. Failure of the device to stay in position. Over time, components of the device can loosen either because it wears out or the cement holding it in place fails. The loosening of a component could also point to osteolysis or metallosis. Should loosening occur, revision surgery will be necessary.

Fractures. Bone breaks around the implant device are referred to as Periprosthetic fractures. They usually happen because the bone has been made weak by Osteoporosis, pressure or stress from the implant, or by some medications. They occur in approximately 1% of first-time hip replacement surgeries and in about 4% of revision surgeries.

Dislocation. This is when the two parts of the replacement hip that were meant to move against each other become separated. A natural hip connects the ball of the hip joint to the socket with a ligament. Thick dense tissue surrounds the joint and holds everything in place. This tissue is removed during hip replacement surgery. For the hip to remain in place after surgery, it is vital that the implant be placed correctly. While not common, dislocation still occurs in up to five percent of surgeries. It increases to as high as 20% in revision surgeries. It is likely to happen within the first few months after surgery.
These issues may have been caused by the design of the device. These devices were so troublesome, that some hospitals stopped using them long before they were recalled by the company.
In a recent court case, internal documents (which became public during the trial) show that surgeons, who were paid consultants, informed DuPuy executives the design was flawed. It was shown that Johnson & Johnson considered a redesign of the device, but abandoned the idea as sales didn't justify the cost of the redesign.
As a former surgical nurse, I assisted during these types of surgeries and these are major surgeries which take its toll on the patient.  Some patients never recover as well after the second replacement surgery, and it takes its toll on their energy level and physical stamina.
Time is limited to investigate & file a claim on your behalf, so call us today for a free case evaluation.  Don't be one of hundreds of cases in a big lawfirm where you never talk to your attorney.  If you want to have your case worked up individually, by a Nurse-Attorney & want to have your attorney directly communicating with you about your lawsuit & medical care, finding experts who can help treat your problems and getting the best possible value for your case, call our firm today.